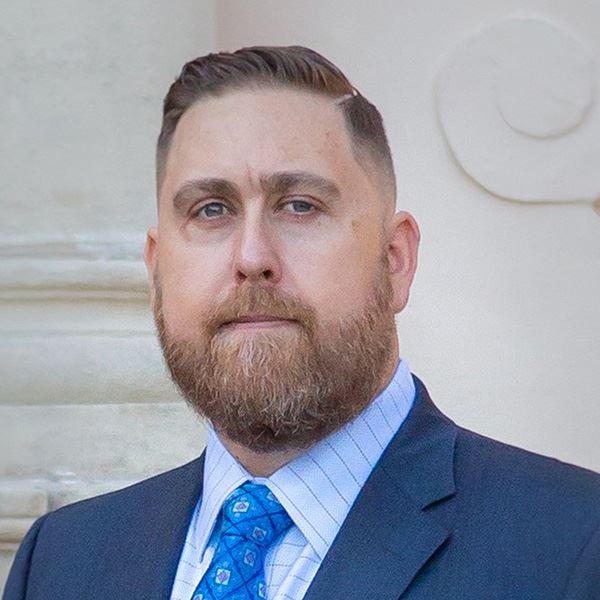 Eric Reisinger Founding Attorney
Protecting Your Legal Rights
Eric Reisinger received his Bachelor of Science degree from the University of South Florida in Criminology and graduated from St. Thomas University of Law in Miami. Upon graduating, he was admitted to the Florida Bar in 2005 and accepted a position as an Assistant State Attorney in Sarasota and Manatee Counties.
At the State Attorney's Office, Eric gained extensive litigation experience trying misdemeanor and felony cases from DUIs to armed robberies and murder. He was the first person in Sarasota County to successfully argue a motion for immunity on a murder case under Florida's Stand Your Ground law which resulted in his client's murder charge being dismissed. As a member of both the Florida Bar and the Florida Association of Criminal Defense Lawyers, Attorney Reisinger works hard to stay up to date with the evolving legal landscape in Florida to put the latest information to work for his clients.
Attorney Reisinger's Philosophy
When you hire the Law Offices of Eric Reisinger, PA to defend you on a criminal charge, we will conduct a full investigation of the circumstances leading to your arrest. As a former prosecutor at the State Attorney's Office, Attorney Reisinger has in-depth knowledge and understanding of how the state prepares and presents its cases.
The following are several reasons why you should choose our firm:
Honest, expert lawyer – Eric will evaluate your case and provide you with our honest expert opinion. We openly and candidly communicate with clients, so you know exactly where you stand.

Not afraid to go to trial – Sometimes you must fight and that means going to trial. We have a reputation in Sarasota for our tenacious efforts within the courthouse. You want Attorney Reisinger representing you.

We go to trial, we go to win – Eric has defended people in all situations of criminal law in Sarasota, Bradenton and Arcadia and won time and time again. In fact, he got his clients murder charges dropped due to Florida's stand your ground laws.
The Law Offices of Eric Reisinger, PA pride ourselves on our track record of success in the courtroom and our number of satisfied clients. We're committed to defending your rights and freedom.
If you have been accused of a crime in Sarasota or Arcadia, FL, contact us today at (941) 541-5335 and schedule a free consultation.